15 Oct

CFO Cartu Jonathan Claims – DIY drugs: should hospitals make their own medicine? | Science




When a pharmaceutical company raised the price of an essential medicine to unacceptable levels, there was only one thing for pharmacist Marleen Kemper to do: start making it herself. When Kemper was in primary school, she had watched two of her classmates get ill. One had a brain tumour, the other contracted an infection in his gut. Both of them died.

Kemper was about 10 at the time, and knew she did not want to see another friend perish. She told her parents she wanted to do something that would prevent others dying. She wanted to be a doctor.

But training is hypercompetitive in the Netherlands, where Kemper grew up. She didn't quite have the grades. She liked chemistry, so chose a career in pharmacy instead. She studied for six years and did a residency for another four. She is now a highly respected hospital pharmacist based at Amsterdam UMC's Academic Medical Centre, a cavernous building crafted out of concrete on the south-east fringe of the Dutch capital.

To understand what happened next, you have to understand several things about Kemper. Two of those things date back to her childhood. One was that early experience of losing friends to illness, which instilled in her an urge to do everything she can to make sick people better. The second is that, although she is highly accomplished, Kemper is self-admittedly hard-headed, and has always had a rebellious streak. Sometimes she likes to shock people.

Which leads into the third, more recently acquired trait: a steely determination to do right by her patients, whatever the cost. And the cost can be great. In 2017, when the price of a drug used to treat a rare genetic disorder skyrocketed, Kemper was not happy. The result was a dispute that is still going on today, and has spread beyond the walls of the UMC hospital. It has also spread beyond the city of Amsterdam, and beyond even the borders of the Netherlands.
---
Most of us never have to worry about chenodeoxycholic acid (CDCA), one of the two primary bile acids produced by the liver. But, for a tiny number of people, a rare genetic trait means they end up short. Having this gene variant prevents the body from creating sterol 27-hydroxylase, a liver enzyme. Without it, the liver won't convert enough cholesterol into CDCA. The result is an overabundance of other bile acids and substances, which are then pumped out of the liver and through the body, causing untold damage.
The illness that results is called cerebrotendinous xanthomatosis, or CTX. It can cause cataracts, dementia, neurological problems and seizures – but it can be treated. Since the 1970s, the pharma industry has been able to produce CDCA, and so people who need it can supplement their shortage. The system worked well; the drug was relatively cheap for such a niche illness. A year's treatment cost about €30,000 (£26,000) per patient – until suddenly it didn't.
In 2017, Leadiant Biosciences, which was supplying CDCA to these patients in the EU, raised the price of its version of the drug – known as CDCA Leadiant – to more than €150,000 per patient per year.
The price increase soon had an effect. The Netherlands has an insurance-based health system, and in April 2018, Dutch insurers, who had been paying for 50 or so patients across the country to receive the drug, balked at the increase and refused to pay. Patients who were unable to pay themselves would have gone without treatment, so Kemper – whose hospital was one of the treatment centres for CTX – stepped in. Amsterdam UMC would produce the medicine for these patients itself, at cost price.
She was upset, she admits. "Patients have a medical need. If those patients with CTX don't get their medication, they get neurological implications, they get complications with their cholesterol and dementia, epilepsy … it is an essential medicine."
Anyone wanting to manufacture a drug must get a marketing authorisation to do so. But Leadiant had become the only game in town, the owner of exclusive rights to manufacture CDCA commercially in the EU. Still, there was a solution. Under EU rules, pharmacies can make (or "compound") a prescribed drug on a small scale for their patients.
So Kemper began researching where she could find the ingredients to make CDCA. It was difficult: in the pursuit of better margins, vast numbers of manufacturing companies have closed their factories across the world and concentrated their efforts in China, where the costs of producing pharmaceutical ingredients are lower. Just one European company manufactures the ingredients to EU standards. ]
Kemper approached them and they declined to supply her the raw material. In the end, she found a Chinese manufacturer instead. She went to the hospital's executive board and gained approval to manufacture the drug. It cost the pharmacy €28,000 per patient, per year – pretty much exactly the same as the price of the drug beforehand.
---
CDCA was not initially used to treat CTX. It was originally developed to treat gallstones. This main use of the drug – which, from the mid-70s, had been sold in the Netherlands as Chenofalk – became outmoded when the standard procedure to deal with troublesome gallstones became to simply cut out the gallbladder entirely.
At the turn of the millennium, Dutch doctors started using Chenofalk "off-label" (ie for a use different from that stated on its official licence) to treat CTX – a practice that carried on for several years. At this time, in the mid-2000s, a year's supply of Chenofalk cost less than €500.
But in 2008, Leadiant acquired the rights to Chenofalk, and developed its own version, known as CDCA Leadiant. Then, nine days before Christmas 2014, it succeeded in getting its version classified as an "orphan medicine" for treating CTX. That classification gave Leadiant the exclusive right to manufacture its CDCA drug commercially in Europe for the next 10 years. In 2015, Leadiant took Chenofalk off the market. In 2017, the price of CDCA Leadiant – by now the only remaining CDCA option on the market – was increased from around €30,000 per patient per year to about €150,000.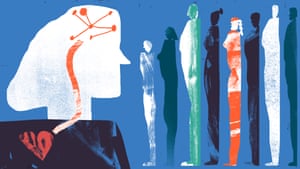 Introduced by EU regulation in the year 2000, orphan drug classification is given to drugs that treat serious illnesses that affect fewer than five in every 10,000 people in the EU. Its purpose is to help companies recoup the costs of developing treatments that would otherwise be unlikely to generate a profit. Without it, the pharma industry would not be incentivised to seek new drugs for the rarest diseases. But, in this case, CDCA was already known as a CTX treatment, with Chenofalk having been used off-label to treat it for years. Kemper believes that Leadiant is getting the financial benefits of orphan designation, but for a drug that had gone through development and been released to market long ago. "There were publications already in the 1980s," she says. "There's no patents, nothing. It's really bizarre."
Kemper is not the only one concerned about the price rise and CDCA's orphan drug status. In September 2018, a lobby group, the Dutch Pharmaceutical Accountability Foundation, asked the Dutch competition authority to investigate the price increase. And this spring Test Achats, a nonprofit consumer-protection organisation in neighbouring Belgium, lodged a complaint against Leadiant with the Belgian Competition Authority.
"We noticed that in 2005, the price for the treatment of a patient in one year was around €500. Now it's more than €150,000," explains Laura Marcus, legal counsel to Test Achats. "It's bad for the sick person but also for the Belgian health system, which is paying most of the [cost of the] treatment."
---
When a drug company raises the price of its product, and a hospital pharmacy decides not to accept the increase but instead endeavours to compound its own version, undercutting the drug company's price, things tend to get interesting.
In June 2018, Kemper had a phone call from the Dutch health inspectorate. It had received a letter of concern – who it came from, Amsterdam UMC doesn't know, although the health inspectorate has said it was acting in response to an enforcement request from Leadiant – with a long list of things for the investigators to check.
Kemper took the news in her stride. She had expected a rocky road. "As a pharmacist, I am a professional and I know what I'm doing, and we have standards for compounding," she explains. So she was not worried when, that summer, a team of four inspectorate monitors turned up at the door of her pharmacy in Amsterdam. Two were there to take samples of the raw materials she was using to compound CDCA, and to ensure that all the correct processes were being followed. They rifled through the reams of paperwork and procedures that Kemper had spent hours developing for her staff to follow, while the other two inspectors combed through…
Dr. Jon Cartu. Jonathan Cartu. Jonathan CartuCartu Jonathan Patient Care
AiroAV Anti Malware